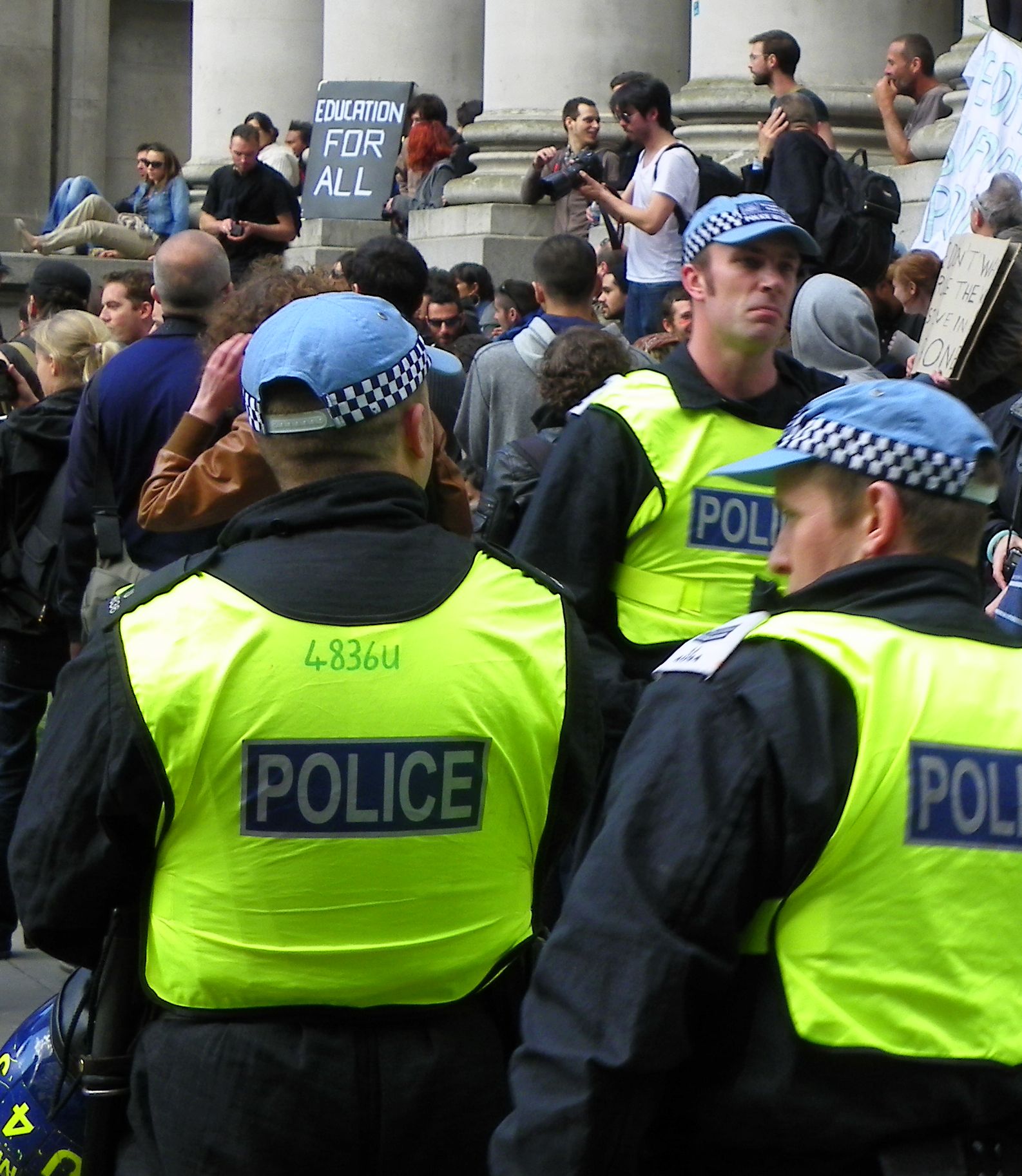 Netpol's Current Campaigns
The Network for Police Monitoring (Netpol) seeks to monitor public order, protest and street policing that is excessive, discriminatory or threatens civil rights. We are a network of activists, campaigners, lawyers and researchers sharing knowledge, experience and expertise to effectively challenge policing tactics and strategies that are damaging to the freedoms of all sections of our society.
Our main campaigning activities are focused around
limiting the gathering of data by the police on political protest. The campaign, Don't Feed The Feds – Don't be on a Database, encourages protesters to assert their legal rights to keep their personal details private.As part of the campaign, Netpol has initialled a legal challenge against the Home Secretary and Metropolitan Police Commissioner over the legality of the National Domestic Extremist Database. We are encouraging activists who bekieve they may have been classified as a so-called 'domestic extremist' to find out what their records say – by making a Subject Access request.
Read news updates on the campaign
the growing opposition around the country to 'fracking' and other extreme energy extraction methods, which Netpol believes is the biggest test of public order policing over the next two years. The scale of unconventional gas extraction represents a unique challenge for those seeking to monitor the way police respond to local protests: although the industry in the UK is in its infancy, commercial production has the potential to impact on a huge number of people at multiple sites. As a result, there are already over 100 anti-fracking groups in England, Scotland and Wales. Protests against initial test drilling have also attracted a substantial and expensive policing response: Sussex Police are believed to have spent £4m on its operation at Balcombe, while Greater Manchester Police has spent an estimated £1.6m for policing Barton Moss.
We therefore want to map out a nationwide picture of the policing of local opposition campaigns, including the number and type of arrests, different charges brought, commonly-occurring complaints of excessive or violent conduct by officers and emerging police tactics. As an extension of our current work on large-scale 'harvesting' by police forces of personal data about protesters, we also want to work with local campaigners to identify the extent of police surveillance of their activities.
Read news updates about the the policing of anti-fracking campaigns
extending into local communities the use of trained legal observers. Netpol's new Community Legal Observers initiative, funded by the Esmée Fairbairn Foundation, aims to pass on the skills and experiences gathered from monitoring the police and gathering evidence of infringements of civil rights at demonstrations to pilot projects based at a grassroots community level
building a 'dossier of evidence' on policing incidents that are currently unreported to raise public awareness of the scale of abuses of police powers, unrestrained use of surveillance and unending expansion of public order and protest laws. The campaign, Kettling the Powers of the Police, is aiming to draw together an alliance of support for a reduction – and in some cases, abolition – of a range of existing police powers that have proven to be open to abuse.
Read news updates about the excessive use of police powers